Scholarship Information
Scholarships are gifts. They don't need to be repaid. There are thousands of them, offered by schools, employers, individuals, private companies, nonprofits, communities, religious groups, and professional and social organizations.
What kinds of scholarships are available?
How do I find scholarships?
When do I apply for scholarships?
How do I apply for scholarships?
How do I get my scholarship money?
How does a scholarship affect my other student aid?
---
What kinds of scholarships are available?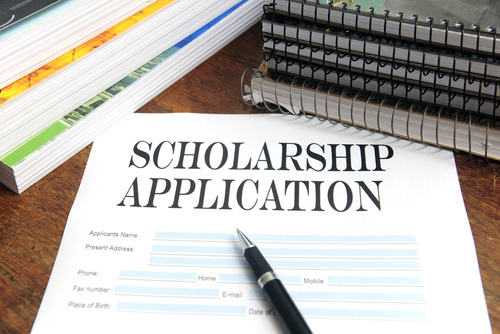 Some scholarships for college are merit-based. You earn them by meeting or exceeding certain standards set by the scholarship-giver. Merit scholarships might be awarded based on academic achievement or on a combination of academics and a special talent, trait, or interest. Other scholarships are based on financial need.
Many scholarships are geared toward particular groups of people; for instance, there are scholarships for women or high school seniors. And some are available because of where you or your parent work, or because you come from a certain background (for instance, there are scholarships for military families).
A scholarship might cover the entire cost of your tuition, or it might be a one-time award of a few hundred dollars. Either way, it's worth applying for, because it'll help reduce the cost of your education.
Top
---
How do I find scholarships?
You can learn about scholarships in several ways, including contacting the financial aid office at the school you plan to attend and checking information in a public library or online. But be careful. Make sure scholarship information and offers you receive are legitimate; and remember that you don't have to pay to find scholarships or other financial aid. Check out our information on how to avoid scams.
Try these free sources of information about scholarships:
the financial aid office at a college or career school
a high school or TRIO counselor
the U.S. Department of Labor's FREE scholarship search tool
your state grant agency
your library's reference section
foundations, religious or community organizations, local businesses, or civic groups
organizations (including professional associations) related to your field of interest
ethnicity-based organizations
your employer or your parents' employers
---
When do I apply for scholarships?
That depends on each scholarship's deadline. Some deadlines are as early as a year before college starts, so if you're in high school now, you should be researching and applying for scholarships during the summer between your junior and senior years. But if you've missed that window, don't give up! Look at scholarship information to see which ones you can still apply for now.
Top
---
How do I apply for scholarships?
Each scholarship has its own requirements. The scholarship's website should give you an idea of who qualifies for the scholarship and how to apply. Make sure you read the application carefully, fill it out completely, and meet the application deadline.
Top
---
How do I get my scholarship money?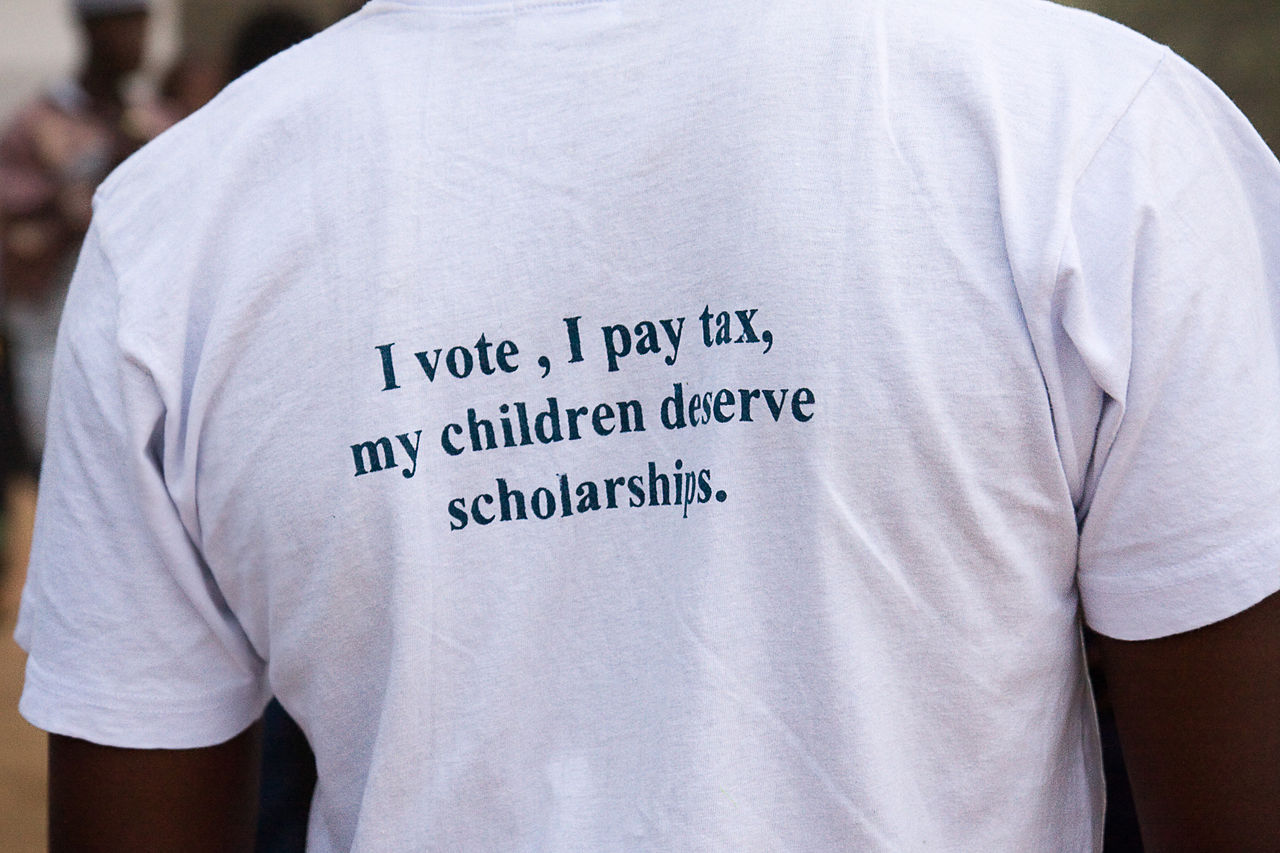 That depends on the scholarship. The money might go directly to your college, where it will be applied to any tuition, fees, or other amounts you owe, and then any leftover funds given to you. Or it might be sent directly to you in a check. The scholarship provider should tell you what to expect when it informs you that you've been awarded the scholarship. If not, make sure to ask.
Top
---
How does a scholarship affect my other student aid?
A scholarship will affect your other student aid because all your student aid added together can't be more than your cost of attendance at your college or career school. So, you'll need to let your school know if you've been awarded a scholarship so that the financial aid office can subtract that amount from your cost of attendance (and from certain other aid, such as loans, that you might have been offered). Then, any amount left can be covered by other financial aid for which you're eligible. Questions? Ask your financial aid office.
Top
Source: studentaid.ed.gov
Scholarships Available for Foundations and Philanthropies from around the Web.
Lassonde Entrepreneur Institute Announces High School Top 20

It's that time of year again: time for high school students in Utah to present their business ideas to a panel of judges in the hopes of winning $30,000 in cash and scholarships. This year's top
...more
Donations to Higher Ed Had Biggest Boost in 20 Years
Foundation:
Gates Foundation

"It's incredibly good news, the impact these philanthropic resources flowing into institutions will have at a time when other revenue streams are being squeezed more and more." That's the
...more
Rhode Island Foundation awards nearly $110000 in grants to support Black Community services
Foundation:
Rhode Island Foundation

The Black Philanthropy Bannister Fund offers scholarships to Black college and technical school students pursuing healthcare careers. Scholarship applications close April 10. 25 scholarship
...more
The VF Foundation Announces $8.3 Million in Community Investments, Highlighting Efforts in ...
Foundation:
United Nations Foundation

"We are proud to invest in grantees who share our passion and vision for creating meaningful change in our core focus areas," says Gloria Schoch, executive director of the VF Foundation, the private
...more
Wmu Ethics Center Announces Lecture Series for Spring 2023

Western Michigan University's Center for the Study of Ethics in Society is kicking off its 2023 semester with a lecture series on "ethical considerations of conducting research with forced
...more
KBP Brands Marks Record Year of Philanthropy, Invests More Than $3M in Local Communities

"When an accident, illness, or a life-changing event occurs, we want to be there for our employees in their greatest time of need to show our support." That's the message from the president and
...more
Hyundai Donates $15,000 Each to Georgia Southern University and the Ronald McDonald ...

"With our global vision of progress for humanity, Hyundai is proud to support organizations that are doing good for their community." So says Brandon Ramirez, director of corporate social
...more
Online Conference Addresses the Increased Needs of Nonprofits in 2023

If you're in the nonprofit world, you may want to consider attending a conference in Princeton, NJ, in 2023. That's because the registration fee for the three-day Princeton Community Works (PCW)
...more
UK senior wins first Lee T. Todd Student Innovation Scholarship for recycling project

"People think that mining engineers just do coal; they are much more than that and actually, in my opinion, quite essential to recycling," Lucas Bertucci tells the University of Kentucky's Center
...more
New Ross Community Foundation tells school board about mission
Foundation:
Hamilton Community Foundation

Give where you live, and give what you can. That's the message Dana and Martha Mehl are trying to convey to the residents of Ross, Ohio, through their new Ross Community Foundation. The Mehls are
...more
Find Top Fifty Foundation Givers
Source:

Foundation Stats

(Foundation Center) / CC BY-NC-SA 4.0
Social Enterprise Network Sites