Scholarship Information
Scholarships are gifts. They don't need to be repaid. There are thousands of them, offered by schools, employers, individuals, private companies, nonprofits, communities, religious groups, and professional and social organizations.
What kinds of scholarships are available?
How do I find scholarships?
When do I apply for scholarships?
How do I apply for scholarships?
How do I get my scholarship money?
How does a scholarship affect my other student aid?
---
What kinds of scholarships are available?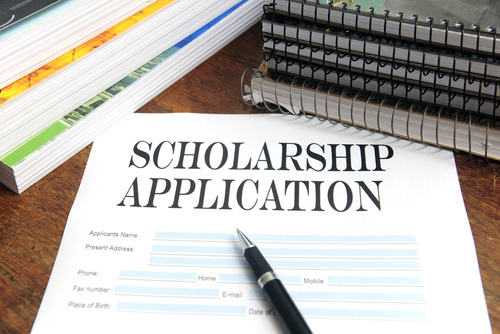 Some scholarships for college are merit-based. You earn them by meeting or exceeding certain standards set by the scholarship-giver. Merit scholarships might be awarded based on academic achievement or on a combination of academics and a special talent, trait, or interest. Other scholarships are based on financial need.
Many scholarships are geared toward particular groups of people; for instance, there are scholarships for women or high school seniors. And some are available because of where you or your parent work, or because you come from a certain background (for instance, there are scholarships for military families).
A scholarship might cover the entire cost of your tuition, or it might be a one-time award of a few hundred dollars. Either way, it's worth applying for, because it'll help reduce the cost of your education.
Top
---
How do I find scholarships?
You can learn about scholarships in several ways, including contacting the financial aid office at the school you plan to attend and checking information in a public library or online. But be careful. Make sure scholarship information and offers you receive are legitimate; and remember that you don't have to pay to find scholarships or other financial aid. Check out our information on how to avoid scams.
Try these free sources of information about scholarships:
the financial aid office at a college or career school
a high school or TRIO counselor
the U.S. Department of Labor's FREE scholarship search tool
your state grant agency
your library's reference section
foundations, religious or community organizations, local businesses, or civic groups
organizations (including professional associations) related to your field of interest
ethnicity-based organizations
your employer or your parents' employers
---
When do I apply for scholarships?
That depends on each scholarship's deadline. Some deadlines are as early as a year before college starts, so if you're in high school now, you should be researching and applying for scholarships during the summer between your junior and senior years. But if you've missed that window, don't give up! Look at scholarship information to see which ones you can still apply for now.
Top
---
How do I apply for scholarships?
Each scholarship has its own requirements. The scholarship's website should give you an idea of who qualifies for the scholarship and how to apply. Make sure you read the application carefully, fill it out completely, and meet the application deadline.
Top
---
How do I get my scholarship money?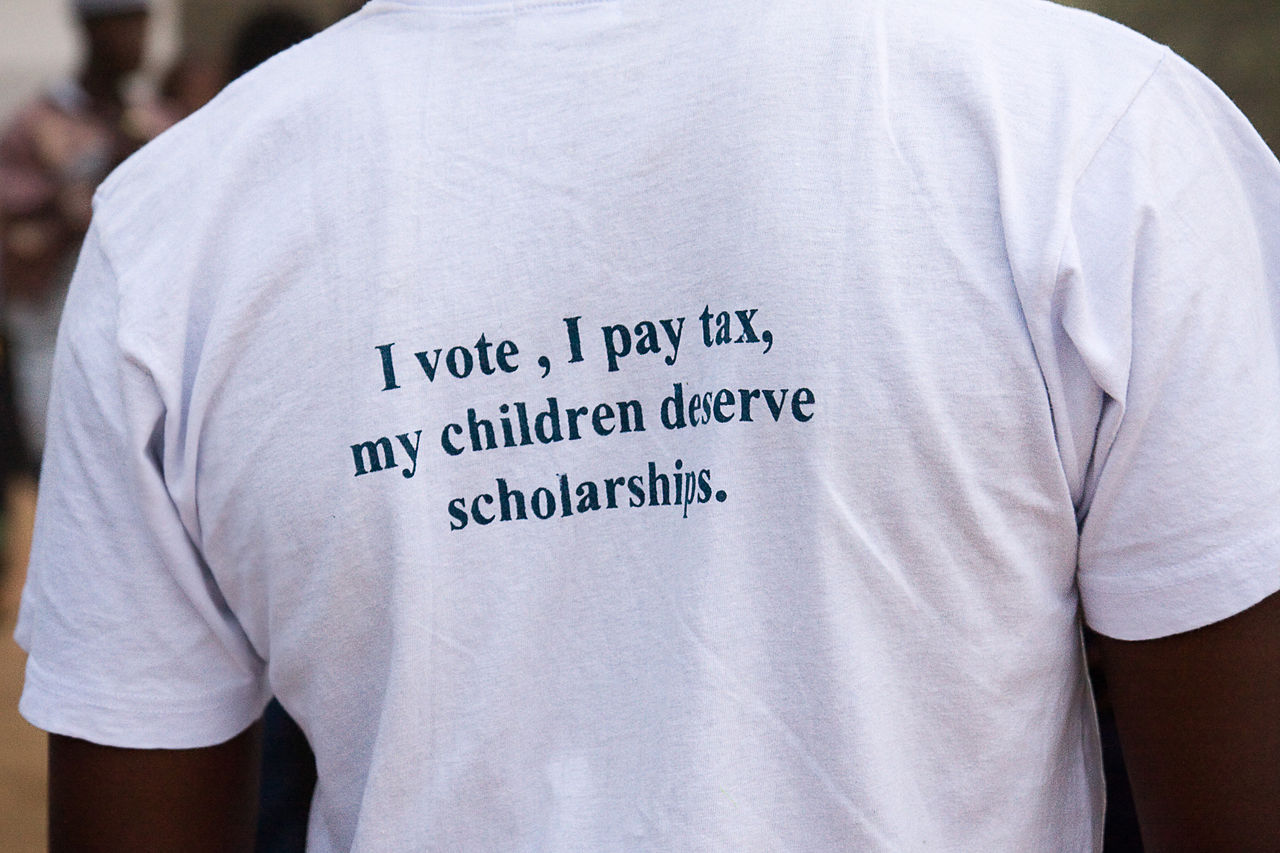 That depends on the scholarship. The money might go directly to your college, where it will be applied to any tuition, fees, or other amounts you owe, and then any leftover funds given to you. Or it might be sent directly to you in a check. The scholarship provider should tell you what to expect when it informs you that you've been awarded the scholarship. If not, make sure to ask.
Top
---
How does a scholarship affect my other student aid?
A scholarship will affect your other student aid because all your student aid added together can't be more than your cost of attendance at your college or career school. So, you'll need to let your school know if you've been awarded a scholarship so that the financial aid office can subtract that amount from your cost of attendance (and from certain other aid, such as loans, that you might have been offered). Then, any amount left can be covered by other financial aid for which you're eligible. Questions? Ask your financial aid office.
Top
Source: studentaid.ed.gov
Scholarships Available for Foundations and Philanthropies from around the Web.
Founder and President of The Community Foundation of Middle Tennessee Retire s
Foundation:
Community Foundation of Middle Tennessee

After 30 years, Ellen Lehman is stepping down as president of the Community Foundation of Middle Tennessee. The Tennessean reports the foundation she founded in her garage in Nashville, Tenn.,
...more
Virginia Community Foundation Announces Grants And Scholarships
Foundation:
The Virginia Community Foundation

Azalea Ray is a senior at the University of Minnesota this fall, and she's one of 12 students to receive a $5,000 scholarship from the Virginia Community Foundation. The St. Paul Pioneer Press
...more
Cobb Community Foundation Awards First-time Fostering Education Scholarships
Foundation:
Cobb Community Foundation

Collins Arrey, Tianya Hunter, and Thinh Nguyen are the first recipients of a new scholarship created in 2021 to help students aging out of Georgia's foster care system, the Atlanta
...more
Pelican Education Foundation Awards $14500 To City School Students

"Being there to support and help people is what I have been doing my whole life with my family," says Vanessa Lopez, a senior at Klamath Union High School in Oregon. "I would love to continue
...more
Rockville Bank Foundation To Remain Independent

When Rockville Bank merged with United Bank in 2014, the bank's name was changed to People's United Bank, but the Rockville Bank Community Foundation won't be following suit. The Connecticut-based
...more
CFNRV Celebrates 20 Years Of Scholarships With More Than 80 Awards
Foundation:
Community Foundation of the New River Valley

"They are the next generation of leaders both in and outside of the New River Valley," says Jessica Wirgau, CEO of the Community Foundation of the New River Valley, which is celebrating 20 years of
...more
Taco Bell Foundation Awards $8 Million in Live Más Scholarships to Empower Young People to Pursue Their Passions

"I know firsthand what it's like to be a young person with a dream to break convention and change an industry," Lil Nas X says in a press release announcing this year's class of "Live M's
...more
KFC Foundation Awards $2 Million In Scholarships

Amanda Parks has been working at a KFC restaurant in Toledo, Ohio, for more than two years, and she's excited to hear that she'll be going to college in 2022. The 21-year-old is one of 631
...more
Philanthropic Educational Organization Enters New Phase
A woman in Eureka, Ill., is donating her time and money to help people affected by the recent tornado. Marj Crowe is a member of the local chapter of PEO International, a philanthropic
...more
Supporting Las Cruces Schools Is A Community Effort

The Las Cruces Public Schools Foundation is a nonprofit that raises money for teachers, classroom projects, and students in the New Mexico school district. But now it's got a new logo and website.
...more
Find Top Fifty Foundation Givers
Source:

Foundation Stats

(Foundation Center) / CC BY-NC-SA 4.0
Social Enterprise Network Sites